Reviewed by --
Jacqueline Driggers
Book Review of --
Phantom Bigfoot Strikes Again (Phantom Bigfoot Series Book #1) by Simon Oneill
Overall star rating, from 1-5 ---
5
About the book: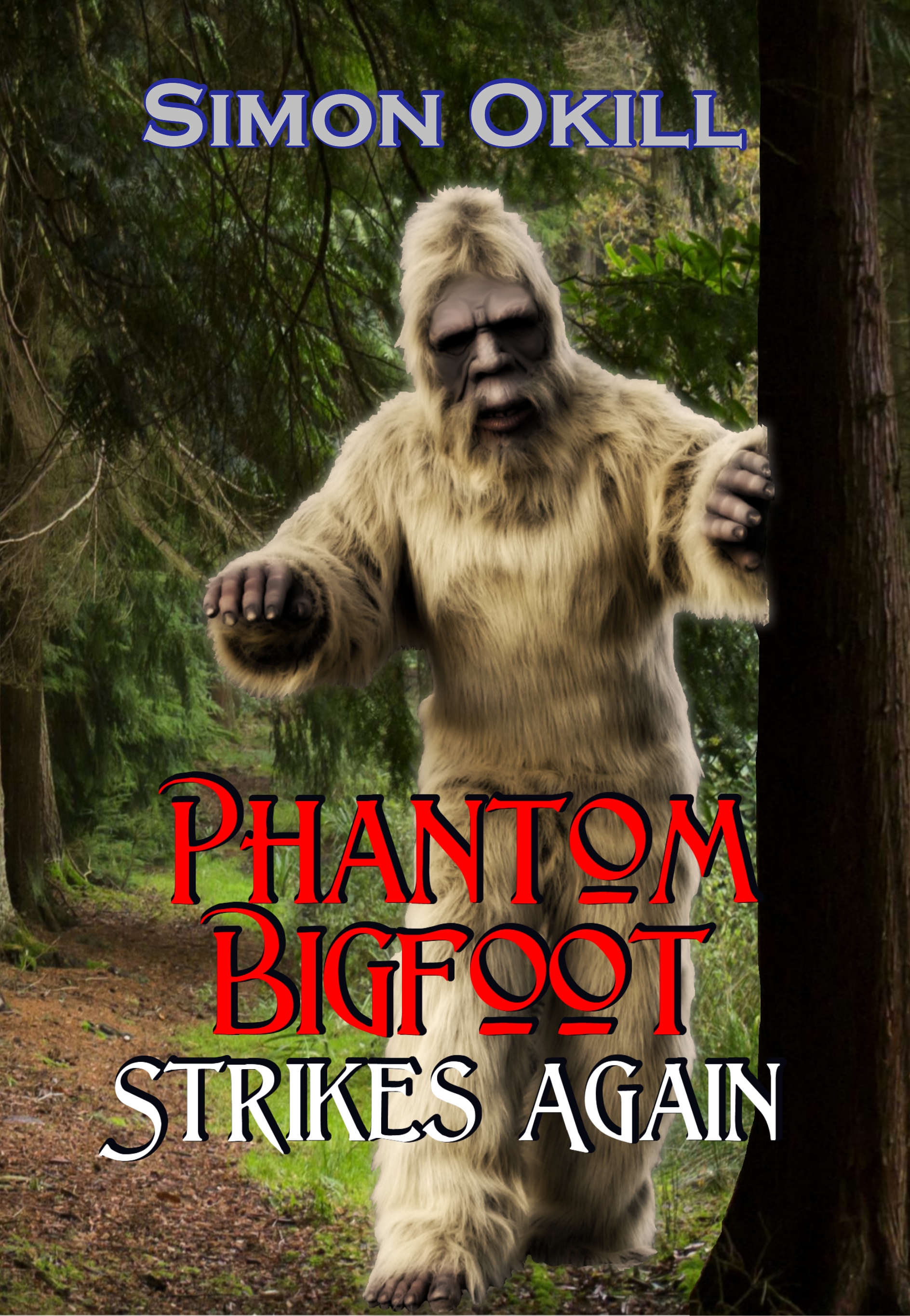 Late Teen Duane Dexter thinks he has it all, money, the hearts of Big Beaver's women, hero-worshiped by every kid in Big Beaver and The Elders have chosen him to be Guardian of the Forest.
The Elders are tall, Swedish-looking blond aliens from the planet Abba with a penchant for loving their pets and have chosen young Duane to continue in his father's Bigfootsteps to look after the tribe of Bigfoot deep in the forest. They have genetically altered Duane to have access to his sixth sense.
With this sense, Duane can pick out thoughts and feelings of those close to him and not so close. He can also heal wounded animals with a touch of his hand. But becoming The Phantom Bigfoot has its perks for this notorious prankster, scallywag, and local celebrity.
A side-effect is masquerading as The Phantom Bigfoot and leaving a trail of ludicrous crimes for Sheriff Louise Harper to solve. This he does to keep her mind off her long lost love, Virgil Tuckerwood. But Lou's misery infects the whole town, so Duane must get creative. His creativity leads to all sorts of insane problems for the whole town of Big Beaver, least of which is the abduction of Beau, another notorious prankster.
Now Duane must keep the sheriff and FBI from finding out his big secret in the woods as they search for Beau. But can he keep the Tribe of Bigfoot a secret and protect the forest as the authorities search for the missing teenager? Or will the alien Elders come to regret their choice of Protector and banish Duane from the forest forever?
Book creation ratings:
Overall total -- 26 out of a possible 30
-- Story & characters -- 10
-- Cover & title -- 8
-- Editing & formatting -- 8
* based on a 1-10 scale with: 1-4, poor; 5-7, good; 8-10, very good.*
My review:
Who knew that bigfoot (or would that be bigfeet, if you're talking about more than one) could be so much fun? Well, this book is a world of fun to read. If you need a book to sit down with and take a load off your mind, this one is it. I so very thoroughly enjoyed this book. Simon Okill's descriptive writing style is wonderful. You can almost smell and feel the big forests he describes. And his imagination is genius. Great book for most any age.
Reader Recommendations
Genre -- fantasy
Age recommendations -- 12 and up
Sex content rating -- next to none
Violence rating -- none
Links for the book: